Te Arawa Lakes Trust says no to treated wastewater in Lake Rotorua
Te Arawa Lakes Trust is opposing plans to discharge treated wastewater into Lake Rotorua in what is being described as a "surprise" move at a late stage. It's a blow for Rotorua Lakes Council which has worked on the $37 million wastewater upgrade since 2015.
However, the trust backs local hapū concerns, who say Lake Rotorua is a "taonga not toilet".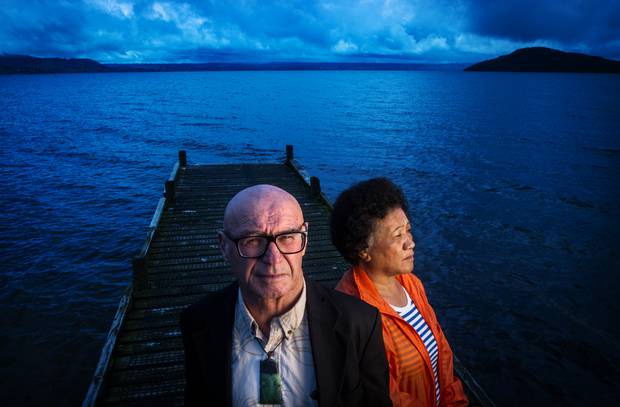 The trust has released a statement saying it will oppose the council's application seeking resource consent to upgrade its existing treatment plant with one that discharges treated wastewater to the Te Arikiroa Channel and Lake Rotorua at Puarenga Bay (Sulphur Bay).
Submissions on the resource consents closed last week and it is now before the Environment Court.
The lakes trust made its decision at its meeting on Friday and lodged a submission in opposition.
Trust chairman Sir Toby Curtis said the discharge proposal would be a direct conflict with the position of the ahi kā/mana whenua (tribal authority for the lake), and in relation to its values with the Te Tūāpapa o Ngā Wai o te Arawa (Te Arawa Cultural Values framework).
"As a trust, we are responsible for the sustainable and responsible oversight and management of Te Arawa's settlement assets – including the region's 14 lakes.
"The trust supports the upgrade of the wastewater plant and the method of treating the wastewater, however, we cannot support the discharge of this water into Te Arikiroa Channel and Lake Rotorua."
He acknowledged the lakes council had gone to great effort in an attempt to consider cultural values for this project, which had included the development of a "contact bed" to restore the mauri (life force) of the water before it reached the lake.