Rotorua floods: Independent review panel releases critical report
Rotorua Daily Post 11 December 2018
An independent review panel has today released a report critical of the Rotorua Lakes Council and Bay of Plenty Regional Council in the lead up to the devastating floods in Rotorua in April this year.
The panel, commissioned by the two councils to make recommendations to reduce the impact of severe flood events in future, released its comprehensive 110-page report this morning.
The report, which has made 24 recommendations, said there were three main circumstances contributing to the flooding.
These included heavy rain that happened once every 100 years. The report said it would be expected that a flood of this magnitude would significantly test infrastructure designed to a 100-year return period standard.
However, the regional council was criticised for not extending the 100-year design standard for the Ngongotahā Stream, upstream of Ngongotahā Rd, to prevent flooding despite requests by the local council to do so.
The report said it was "unfortunate that a flood has had to occur to physically demonstrate the extent and consequences of the flood hazard to the Ngongotahā community and to instigate a response" from the regional and local councils to reduce flood risk.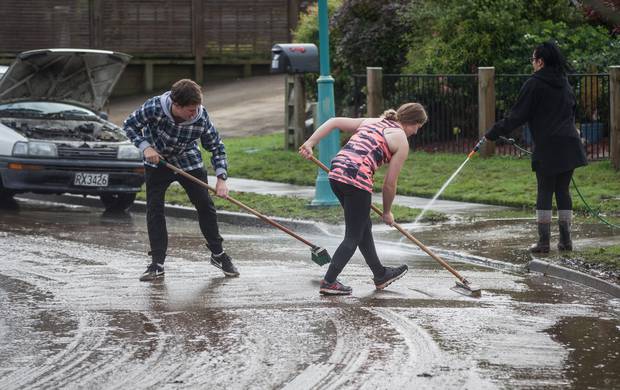 The report said both councils had responsibilities for managing flood risk and either "could have proactively taken steps to reduce known flood risk".
The local council was criticised for its handling of the consent process in 2006 for the Pioneer Property Trust Subdivision in Ngongotahā, saying it failed to pick up design errors that contributed to the 22 properties in that subdivision being inundated with flood waters.
The panel found the regional council provided information to the local council in 2007 about the subdivision showing it was unlikely the overland flow path and stormwater infrastructure would perform to the required design standards and that the minimum floor levels wouldn't stop houses from being inundated in floods.
The report also raised two potential conflicts of interest (or at least perceptions of such) associated with the subdivision application. One being a local council engineering staff member involved with reviewing the construction of assets to be invested in the council through the subdivision process was the spouse of one of the MTEC engineers which designed the subdivision. The other was that a former sitting councillor was the applicant behind the subdivision.